Perform annotation work
work flow
In this section, the annotation process is explained using Object Detection template as an example.
Although the screen operation will vary depending on the selected template, the basic flow is the same.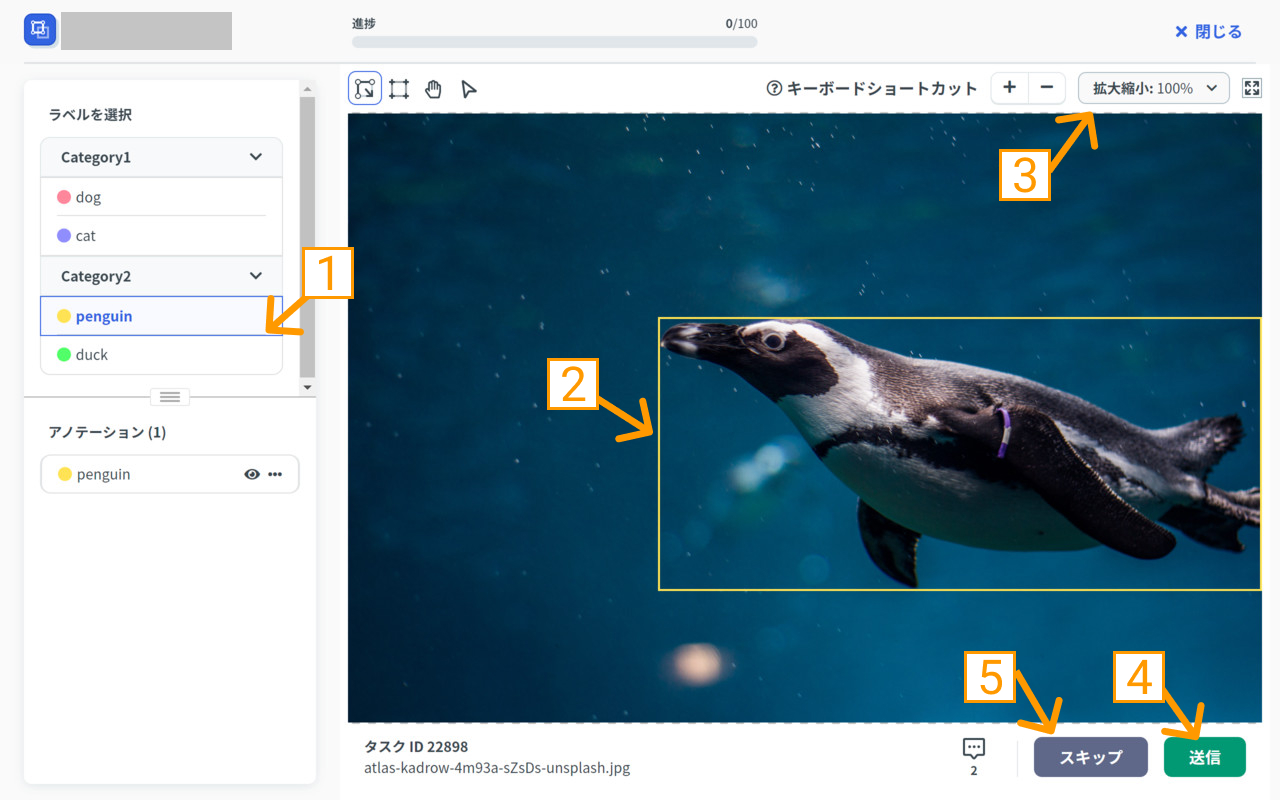 1.Select a label
Select the items you want to label.
2.Surround
Select the target area with the mouse.
3.Changing the display range
You can use features such as "Scaling" and "Moving" as needed to select fine details and see the whole picture. (This depends on the template.)
4.Submit Task
Click "Submit Task" when you have completed the annotation task.
5.Skip
Click "Skip" button if you can't work with data that is difficult to label or data that is hard to determine.