Output to the ABEJA Platform Dataset
The procedure to output the annotation results to the ABEJA Platform Dataset is shown below.
Prep.
The output will include tasks that are marked as "completed" by the review. If the review is incomplete, please check Review work first.
Request export
Select the "Export Data" tab for the work you want to output and click "New Request" button.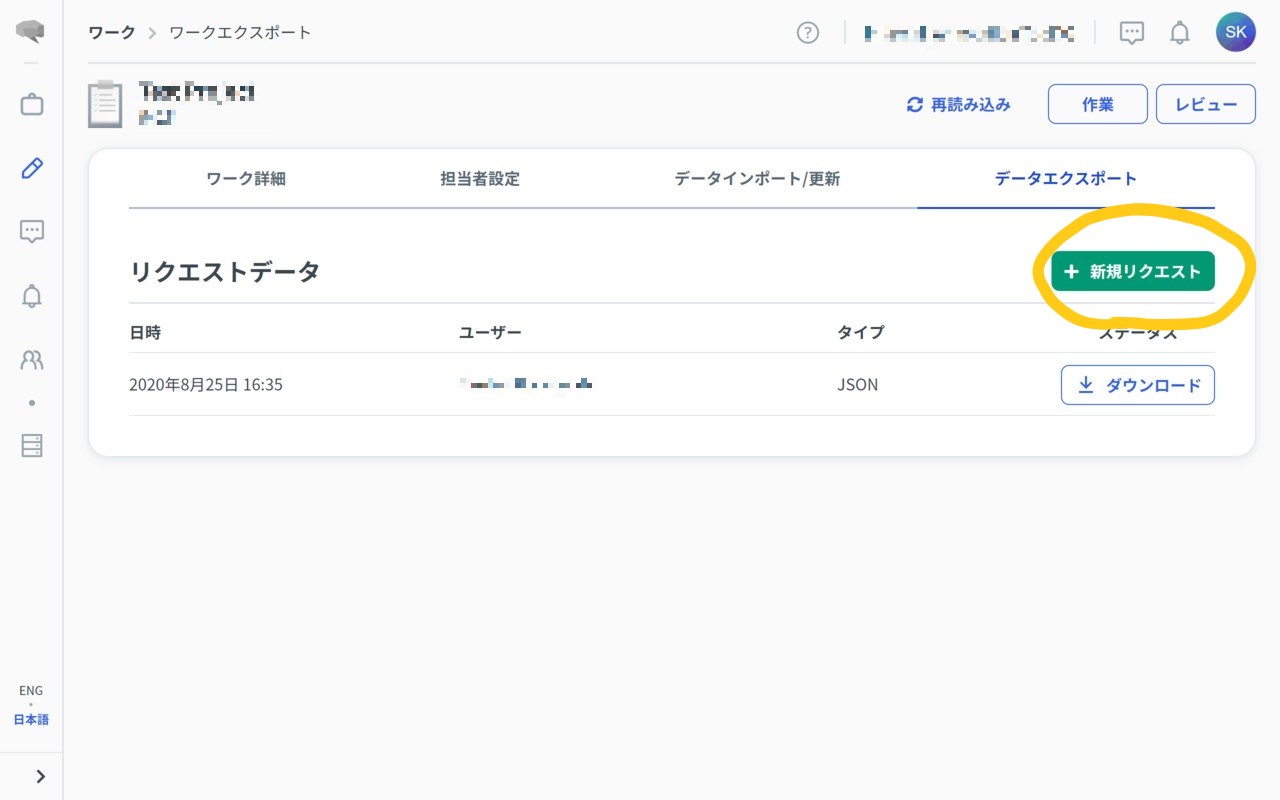 Enter the required information in the dialog box that appears.
Select "ABEJA Platform dataset" as the file type.
Enter a dataset name of your choice.
You can also enter a description of the dataset.
When you have completed your entry, click "Submit" button.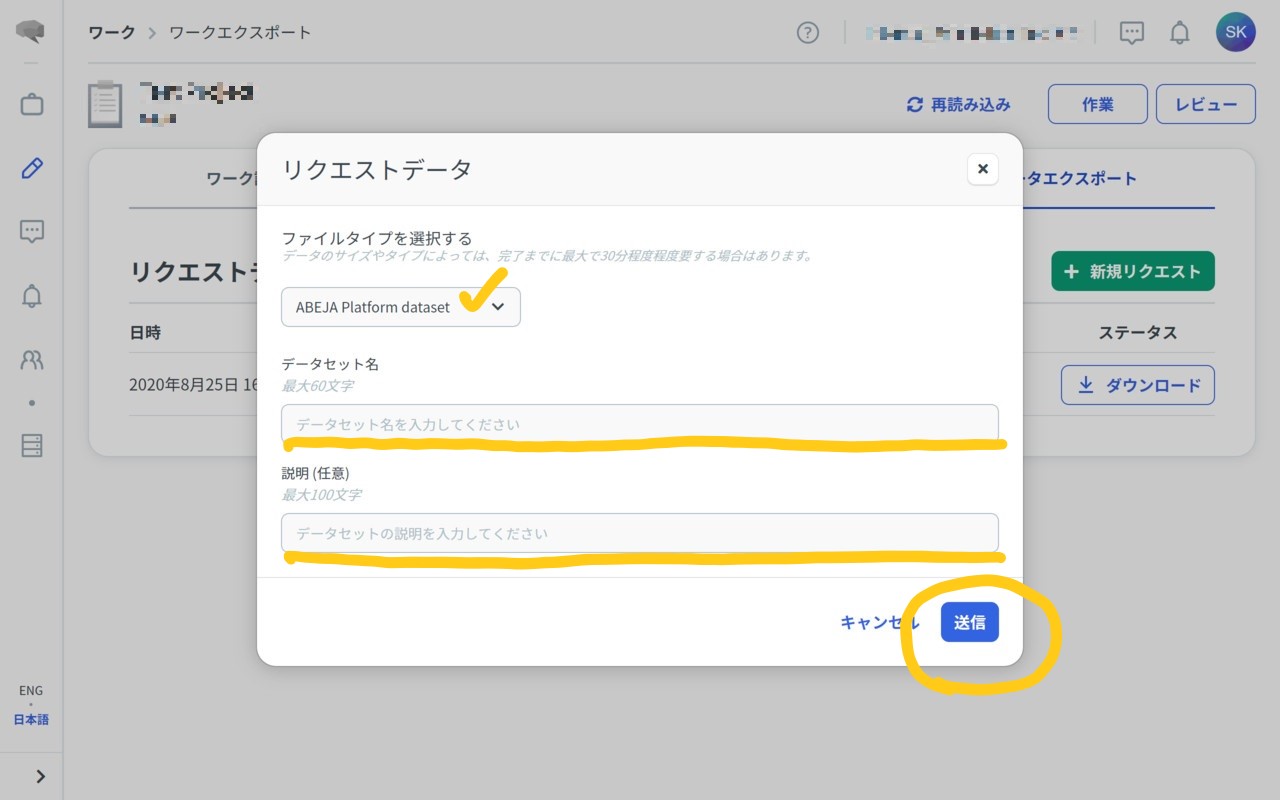 When you are ready, you will see the "Dataset" link.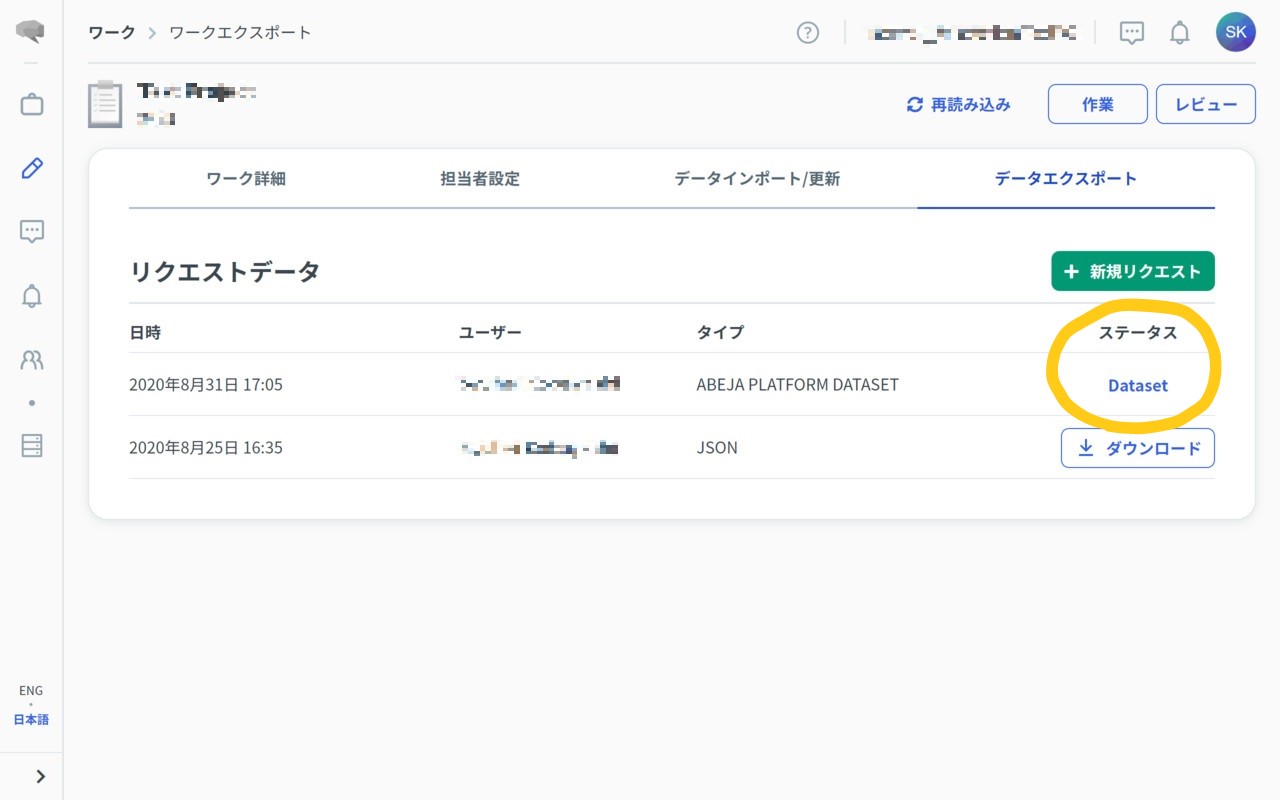 You can check the output by opening Dataset page on ABEJA Platform console.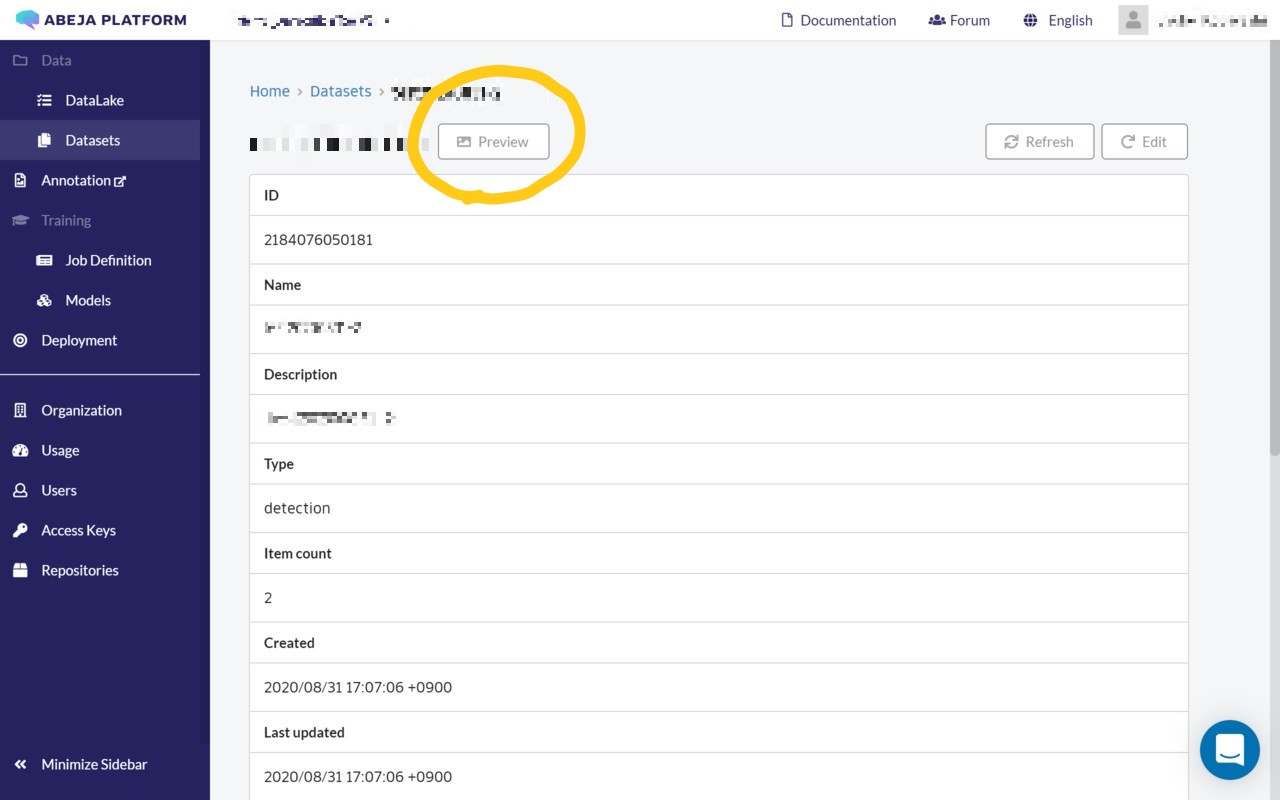 Select "Preview" to view the annotated image.