(Old)Data Download Guide
Download annotation results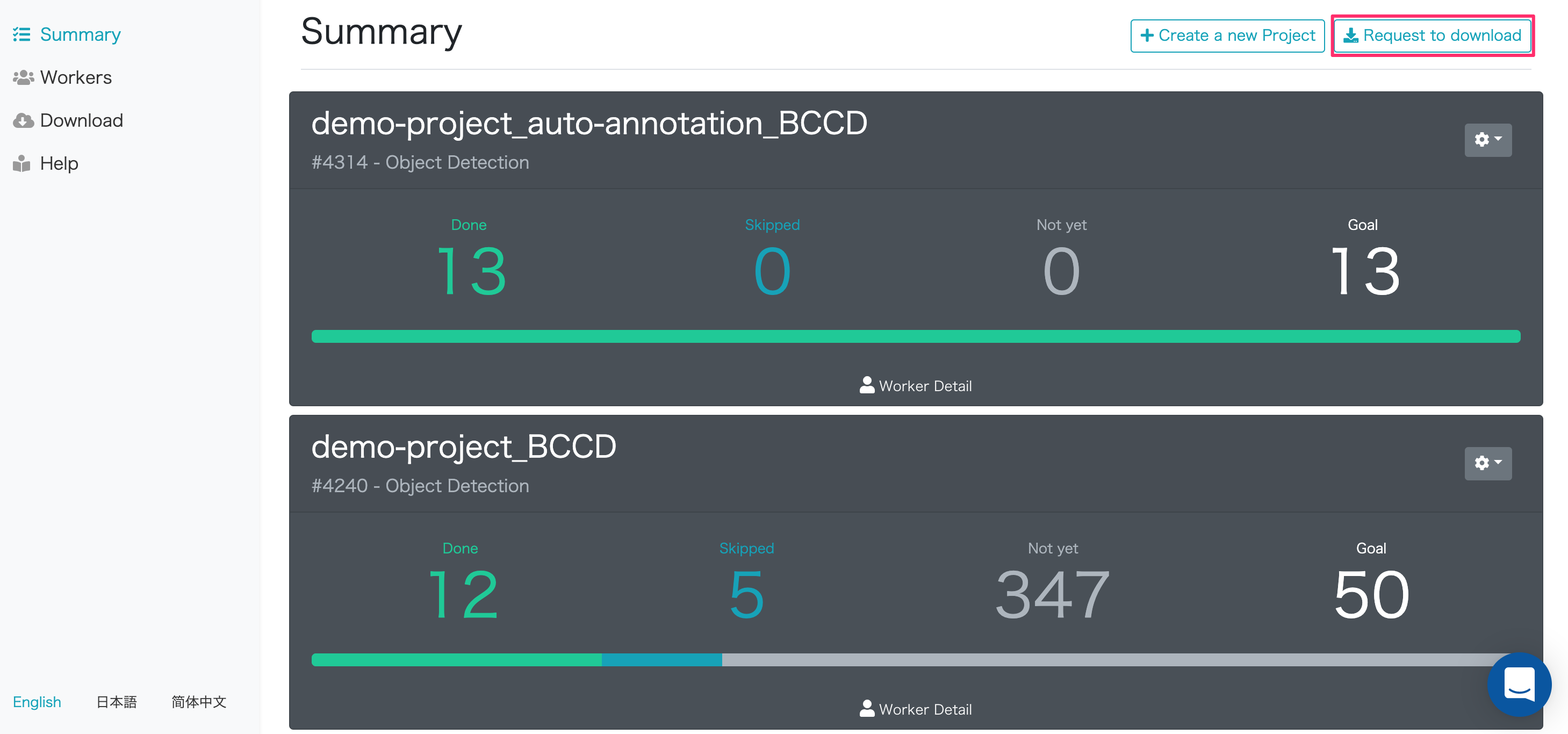 Click "Request to Download" on the summary screen to get the annotation results of the selected target project.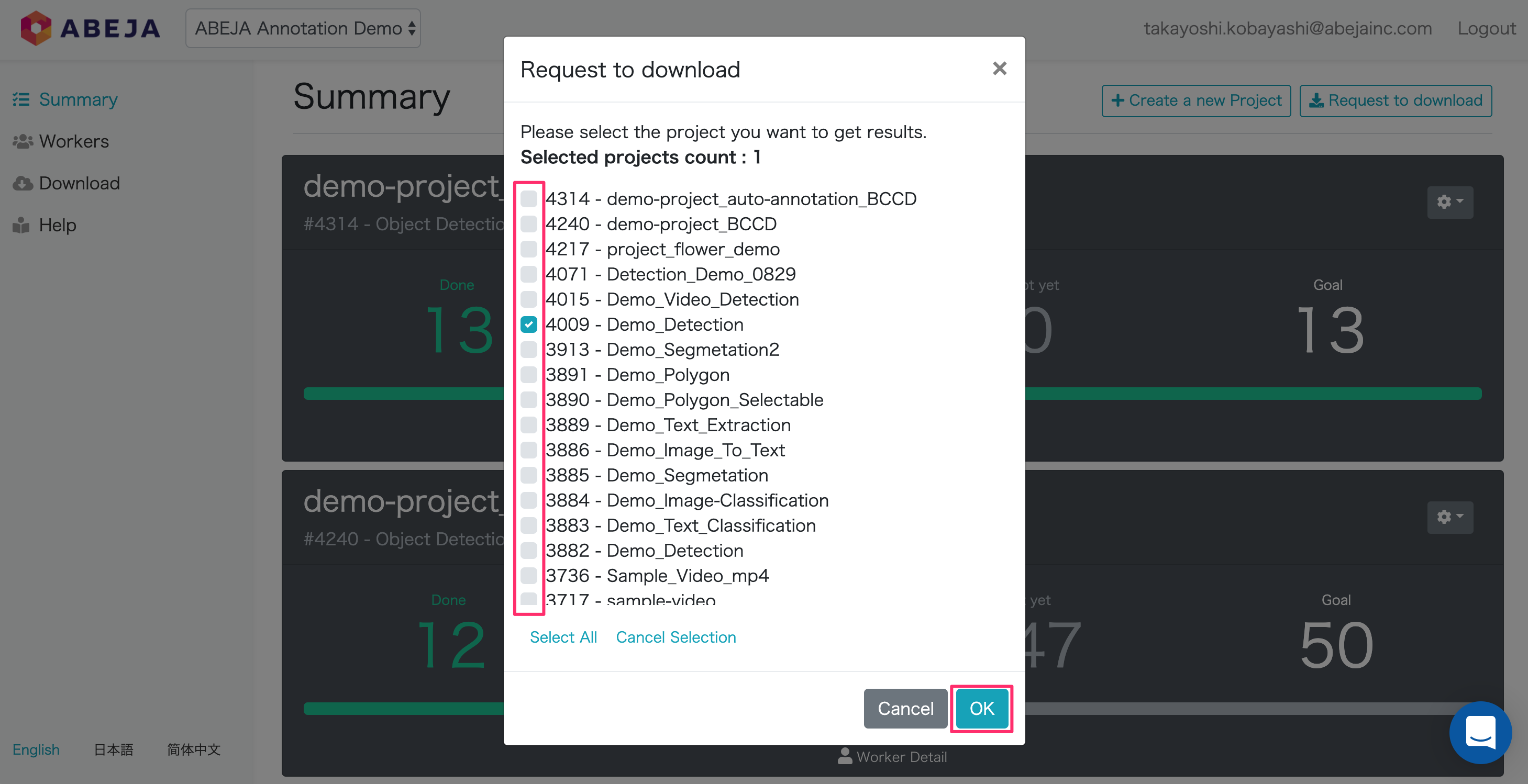 Items displayed on the download screen
| Item | Description |
| --- | --- |
| Requested date | The date and time when the download request was made. |
| Requester | The user who made the download request. |
| Number of projects | The total number selected at the time of the request. |
| Status:Creating | This is the state of creating learned JSON data. |
| Status:Ready | Creation of learned JSON data is complete and results can be downloaded. |
Note : When downloading, it may take some time for the server to start for the first time.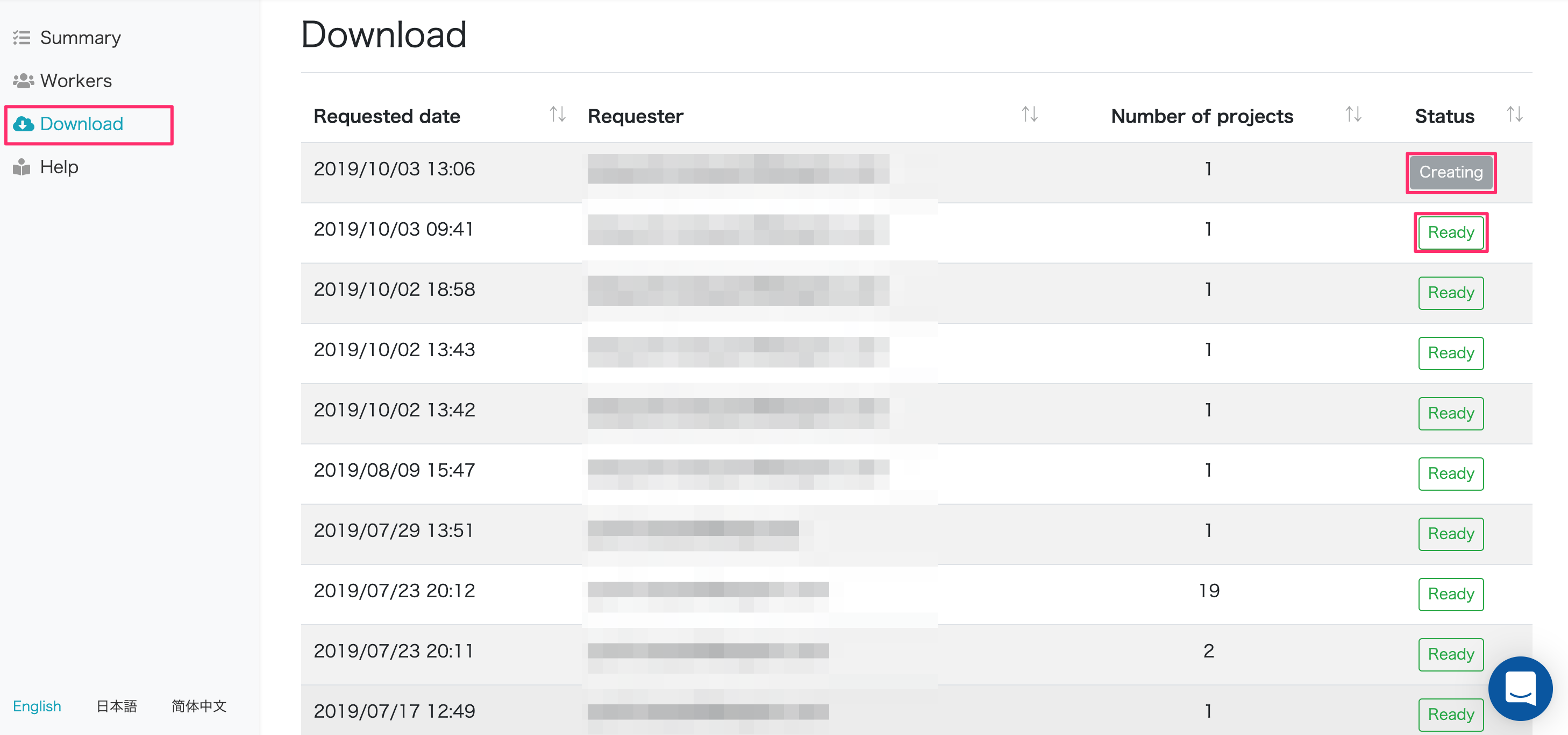 Clicking "Ready" will display a list of projects that have requested download as follows. If you select multiple projects, "Bulk download" is convenient.

Please refer to Annotation Result Schema for the contents of the result.